Thread Options
Mark as New

Mark as Read

Bookmark

Subscribe

Email to a Friend

I'll admit it. Most of the time, I'm a self-proclaimed comfort zone reader. You know, reading what I know I'll like. Reading my favorite authors. Reading what makes me feel comfortable- not unlike my favorite sweat pants that I've had since tapering was in. Not that there's anything wrong with that (if I do say so myself). But I do think it's important to venture outside of one's comfort zone. To try new things. To challenge one's self. And this is why I'm making a goal to read outside the box. And here are the books that are going to help me do it.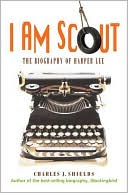 I Am Scout by Charles J. Shields. My daughter's name is Harper (not named after Harper Lee) so I was given this biography of Harper Lee as a gift. Although I'm a huge biography fan, I find that because I gravitate toward my "comfortable books" my many biographies end up taking up more bookshelf space than anything else. This book has been on my TBR list for quite some time (my daughter is nine-months-old after all!) so you are my witness that I'm vowing to move it right up to the top.
And I might as well re-read To Kill a Mockingbird by Harper Lee while I'm at it!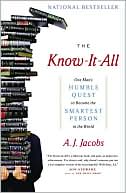 I'm embarrassed to admit that the New York Times paperback bestseller,
The Know-It-All
b
y A.J. Jacobs
has been collecting dust on my bookshelf for years. Which makes no sense when the reasons to read it are multi-fold. The premise is fantastic- one man goes on a quest to become the smartest person in the world. Jon Stewart blurbed it. And the author just happens to be the editor at large of
Esquire
magazine. I'm going to read this book this month- and maybe, er, become smarter in the process!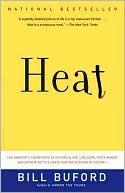 As a self-proclaimed
memoir whore
, there's no excuse for why
Heat by Bill Buford
has sat unread for quite some time. It's the story of a highly acclaimed writer who leaves his job at
The New Yorker
to go to work for superstar chef Mario Batali. As much as I love a good true story and a good meal, there's no excuse for not reading
Heat
!
If you could read anything outside of your comfort zone, what would you choose?
Permalink