Thread Options
Mark as New

Mark as Read

Bookmark

Subscribe

Email to a Friend

Multi-faceted author John Reed spoke about his darker side with us this week ...
JD: What was your experience writing Tales of Woe?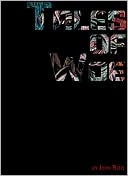 JR: I'd assumed the stories would get easier to write—but they did not. The Ezekiel Berry story was the 14th I wrote. Exactly the middle story. (25 of 28 stories made the book.) That one pushed me over the edge; Ezekiel was a young child, and I have young children of my own at home. The research and writing from there on out was very difficult, and not fun or funny at all.

But it was uplifting—to see all I had to be thankful for. That was the larger surprise of the book—that readers plough through these really upsetting stories (I'm often told, without stopping), and get up feeling wearied, yes, but also grateful for their blessings.

Have you ever heard of the Four Noble Truths?

JD: of Buddhism?

JR: Yes. A friend read Woe and cited the first of the four: Life is suffering.

JD: How did the idea for Tales of Woe arise?

JR: Well, my editor ordered this plate of roasted garlic—

JD: Uh ...

JR: Yeah, and I was pitching him ideas. And right when the garlic arrived, I was pitching Tales of Woe—true stories that just get worse—and he said, "Whoah, that's a book."

JD: Is that true?

JR: Yes. What I'd been trying to do was come up with a streamlined attack on the assumption of sin, suffering, redemption, which is the primary Western story. Often, it's quite a powerful story, but it's also a story that has made us less compassionate, and less happy. To believe that "things will work out for the best" is to either set yourself up for disappointment, or to condone your own complacency. To assume that people "get what they deserve," the way the world is today, is to participate in a horrendously, savage lie.

JD: Things sometimes work out.

JR: Absolutely, but in my experience of life, it's not the hard rule—it's the occasional miracle.

Oh, and, I forgot, my Uncle Norman inspired the book. He was an overweight, unhappy loser who never had a single thing go well for him—and then died at 28. He was scuba diving—a wreck rolled over while he was in it, and he was trapped. Drowned. In keeping with his life, his story ended up being nowhere near terrible enough to make the final cut.

JD: It is great to see such glowing praise for such unapologetically dark work! What did your agent and editors and other first readers initially think of the material? Were they scared by it?

JR: Well, my editor and I swore we wouldn't censor ourselves, and then we did. It was important that we use real names—because the media uses real names, usually forcing sin/suffering/redemption models on the stories.

People have been put off by two things, the real names and the graphic nature of the stories and art—but of course, there's a double standard. News reports use real names, and show appalling images (photos, not illustrations). And horror movies are far more gruesome. But the news and popular entertainment support the story of sin/suffering/redemption. People do suffer, pointlessly, endlessly, egregiously—and without sugar-coating, that is not ok to put in print.

The third criticism, which I hear once in a while: the book isn't nearly sick enough. I understand the criticism—there are presses that do that kind of thing.

JD: You had trouble with the printer?

JR: Right, when the Chinese saw it, they refused to print it. We had to print in Singapore.

JD: What does that mean to freedom of speech?

JR: Good question. Economic imperatives have subject us to the decency laws of China.

JD: Could you tell us about how you edit your own work?

JR: Per project. For Tales of Woe, I wanted a dead-pan narration. My goal was to have the work look as if it somehow came like that—appeared out of nowhere like that. In fact, it did require quite a bit of polish. And, I had to write each page to a specific word count.

JD: What's your experience with the Brooklyn Rail been like? And when you read for pleasure does your critical eye get in the way?

JR: Well, my work with awards stuff has had a greater impact. And research—I'm working on a few things that require research. I'm not reading much for pleasure at the moment. When I do get a few minutes to read for larks, I tend to pick up the same strange things that have always interested me; a sociological study of "metalhead" 80s teens; an occult "how to"; a cook book published by a church group.

I did recently read Wil Haygood's Sweet Thunder, The LIfe and Times of Sugar Ray Robinson.

JD: For no reason?

JR: Not much of one.

JD: How was it?

JR: Extraordinary.

JD: What's your writing practice like day to day?

JR: Chaos.
JD: On that note, I thank John Reed for his time and leave you with this question: what are you most afraid to write about?
For more on the craft and practice of writing, please check out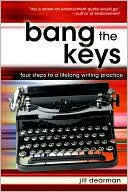 Permalink