Thread Options
Mark as New

Mark as Read

Bookmark

Subscribe

Email to a Friend

In his masterful little red book, "Journey by Ferry to Celibate City or Thigh Town," artist/writer Derek Van Gieson weaves in words, drawings, photographs and something intangible that makes the whole uncategorizable concoction taste divine ...
Jill Dearman: Journey by Ferry to Celibate City or Thigh Town -- how did this fine little book come into being?
Derek Van Gieson: I had been applying for various art grants during a particularly grueling and depressing winter in Kalamazoo. Luckily, I scored one of them and spent the next three months drawing, writing, and laying out this book before a strict self-imposed deadline. The book itself is an extension of an idea I came up with for the previous one, which was to fuse an art monograph, journals, fiction, and sketches to form a more cohesive experience from an artist/writer.

JD: The book made many things flash through my mind as I read it—the photos reminded me of Belle and Sebastian album art, the prose poems conjured up Bukowski, and the artwork—well it was surreal yet precise, and a lot of the images reminded me of the 1920s. What were your influences?

DVG: I love artist books, chap books, zines, working manuscripts with doddles and notations by the author, books that deviate from standard form. Wallace Berman's "Semina" was inspiring, as was the photography of Robert Frank, the design and photographs of Alexey Brodovitch, the art of the German Expressionists, the Dada publications, various working journals, etc.

JD: You've drawn for the New Yorker. Can you tell us about that?

DVG: I had sent the art director a copy of my first book Shutdown Vol. 3. A couple of years later I got a call from her and I ended up illustrating a movie review. Later, when I moved to NYC, I started doing the Tuesday cartoon pitch, which is equal parts hellaciously challenging and extremely rewarding. Hanging out with the cartoonists for lunch is the best part of that.

JD: What is your writing practice like? Do you keep regular hours? How is it similar or different from your drawing practice?

DVG: I have to force it out, in that respect it is no different to creating any other art. I don't sit down with an idea and hack away, I need a trigger, something that sets my brain loose to just improvise and create on the spot.
JD: Who are some of your favorite authors, and how have they influenced you?

DVG: The biggest inluence on my work would have to be Richard Brautigan.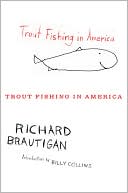 Hands down, that guy set me on my course. I picked up a copy of Revenge of The Lawn on a whim while I was in high school. I enjoyed the title and I loved the photgraph that accompanied it. There was no relation, I was immediately on board. I couldn't believe how crazy and how short his stories were. I didn't think it was allowed! They were perfect, so much closer to real life than a novel. I don't think I've ever had anything in my life follow a structure that wrapped up nicely at the end, it's more of a chaotic series of unrelated chapters that sometimes seem familiar. I constantly reread his three most seminal works, Revenge of the Lawn, Trout Fishing In America, and A Confederate General From Big Sur. I also dig Kurt Vonnegut, John Irving, Steinbeck, Hemingway, Duras, Buk, amongst others; oh hell, I can't forget Mickey Spillane.
JD: You said it! And Derek received some good news recently. The Stranger, Seattle's weekly paper will be syndicating his rejected New Yorker cartoons. He'll be on a rotating roster regularly (say that 10x fast) so watch for him! Derek's book is available via his website. For more on the craft of writing check out my book and visit my site, http://www.bangthekeys.com.
Until next time I leave you with this question, how much do you use inspiration from visual art in your prose?
Permalink