Thread Options
Mark as New

Mark as Read

Bookmark

Subscribe

Email to a Friend

Susan Shapiro is part authoress, part professor-ess and part event-mistress. On February 9 she'll be presenting "Speed Shrinking", the event to complement her book of the same title. She spoke this week with "Writer to Writer."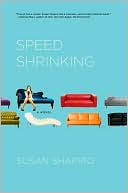 JD: How do you balance your seemingly super social (sorry for alliteration) persona with your day job as a Professor?

It's actually the perfect double identity. I stay home in sweats and write at the computer all day. Just when I'm getting cabin fever, I go teach these big fun writing classes at night at the New School and at private classes and book seminars.
I invented the "instant gratification takes too long school of writing" where the goal of my class is to write and publish a great piece by the end of the class to pay for the class." Tons of my students get published in the New York Times and Self magazine and Marie Claire so it gets very exciting. If anybody sells an assignment for $1000 or more, I get dinner. I eat for free often.
I've been teaching so long I now have about 45 students with books out. I offer to endorse all of them so my editor calls me "a blurb whore." But I had to make a new rule that if anybody gets a bestseller they have to come back and endorse my next book. And three have already!
I thought when I started selling books and didn't need the money, I would no longer want to teach. But it turns out I love it even more and have better publishing karma. I teach essays and memoirs. I always say a writing teacher is just like a shrink but we get paid less.
My former student Marci Alboher wrote a whole chapter about writer/teachers in her great book ONE PERSON/MULTIPLE CAREERS. It seems like a pretty common double career.



JD: I hear that one of your books is going to be made into a movie. Tell us about it!

I just completed the screenplay for my first memoir FIVE MEN WHO BROKE MY HEART. I'm working with this fantastic producer who optioned it. I'm also making a sitcom pilot out of OVEREXPOSED. My husband is a TV/film writer so he gave me a bunch of great scripts to read. Unfortunately he hates being written about so it's hard to get him to critique the work. He'll just say my heroine is a total idiot who doesn't know what she's talking about.
JD: When is your best writing time, and what motivates you when you are having an off day?

I wake up and write every single day. Turn the phone off, don't make plans, never do breakfast or lunch, ignore the rest of the world.
In my mentor book ONLY AS GOOD AS YOUR WORD: WRITING LESSONS FROM MY FAVORITE LITERARY GURUS I quote my late cousin Howard Fast, author of Spartacus and many other bestsellers. When I'd tell him I had writer's block he would say "Plumbers don't get plumber's block. Just get to work. A page a day is a book a year."


JD: What should folks in the New York area know about your upcoming party on Feb. 9?

MY SPEED SHRINKING parties are mind blowingly exciting. Picture coming to a free party where you can have fun, get free drinks and dessert, meet great literary people, agents, editors and brilliant shrinks and come away shrunk - with wisdom to change your life!
A TV producer is interested in turning it into a TV show. But I insist I need control of the shrinks. The parties work so well because I only use brilliant therapist/authors and gurus I know and admire.
It works as a book party and concept better than in real life, though. Turned out after I saw all those shrinks I wound up back with my old shrink - having a long-distance phone and Skype connection. We just sold an addiction book together called UNHOOKED. Now I need a shrink to deal with writing a book with my shrink. Seriously! I'm going to have to SPEED SHRINK myself at the next party.

People can contact me through my website www.susanshapiro.net
JD: Thanks, Susan. And for more on the craft of writing please check out,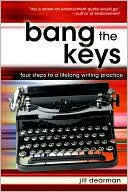 Bang the Keys, my book. Until next week, I leave you with this question, has therapy helped (or hindered) your writing in any way?
Permalink