Thread Options
Mark as New

Mark as Read

Bookmark

Subscribe

Email to a Friend

"The world wasn't ending: it had ended and now they were in the new place..."
– Zone One by Colson Whitehead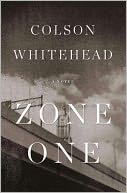 Colston Whitehead's
Zone One
may be the most contentious novel released this year – it's a love-it-or-hate-it kind of read. Just peruse a dozen or so reviews of this literary take on zombie fiction and you'll see what I mean – Justin Cronin calls it "a savvy zombie classic, the best addition to the genre since George Romero's Dawn of the Dead" and Jeff VanderMeer calls it "nearly perfect" while more than a few reviewers have called it unengaging, boring and directionless.
I understand what Whitehead (a Pulitzer finalist for 2001's John Henry Days) was trying to do with Zone One – write a "cerebral" zombie novel – and I believe that he succeeded in grand style, but in doing so he has created an unconventional story that some devoted zombie fiction fans may find too diluted and literary fiction aficionados may see as not "deep" enough.
The truth of the matter is that in a genre that, up until a few years ago, was collectively anything but original and innovative – and was defined by its frequently ridiculed clichés – Whitehead has written a zombie novel that is boldly unique and sublimely profound.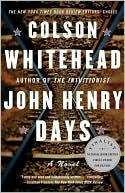 Zone One isn't so much about the zombies (called skels or stragglers) or the apocalypse per se – it's what happens after, when what is left of humankind begins to pick up the pieces and attempts to create a new world from the ashes of the old.
The novel is essentially three days in the life of a guy nicknamed Mark Spitz, who has signed on help clean out Zone One (Manhattan south of Canal Street) of remaining zombies. The new government, now headquartered in Buffalo, has decided to make New York City a symbol for the reconstruction and after cleansing Manhattan of undead, the hope is to repopulate the city again and make it once again a glorious beacon of civilization. But is all of the hype behind the coming age of the American Phoenix (the movement already has a theme song "Stop! Can You Hear the Eagle Roar?" and a tagline "We Make Tomorrow!") real or is the bloody end of humankind – "comeuppance for a flatlined culture" – all but destined?
It's this aspect of the novel – the marketing and commercialization of the reconstruction – that made Zone One such an intriguing read for me. After seeing commemorative coins with the image of the World Trade Center towers being hawked on television shortly after 9-11 and the government's use of Pat Tillman's death as a propaganda tool, Whitehead's post-apocalyptic vision doesn't seem so implausible. Here are some memorable excerpts:
• "…surely this is the American Phoenix Rising. At least that's what the T-shirts said, lifted from the biodegradable cardboard boxes fresh from Buffalo. Toddler sizes still available."
• "The commercials were the new commercials, he imagined darkly, for lightweight kerosene canisters (When You Need to Burn the Dead in a Hurry!) and anticiprant (Four Out of Five Uninfected Doctors agree: Still the Only Antibiotic That Matters!). One did not fast-forward through these ads. These were essential consumer items."
• "Sucks that the funeral pyre is so early in the morning – why don't you grab a large Sumatra so you can stay awake when you toss your grandma in?"
Exploiting the apocalypse, using it as a public relations tool seems pretty monstrous – but that's who we are as a society: the true monsters aren't the flesh-hungry zombies, they're us: "The townspeople, of course, were the real monsters. It was the business of the plague to reveal our family members, friends, and neighbors as the creatures they had always been."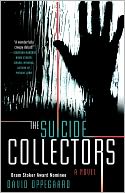 Zone One was a difficult but rewarding reading experience – I struggled mightily through the first half of the book but was more than satisfied in the latter pages, where the stark atmospherics (very much reminiscent of David Oppegaard's
The Suicide Collectors
) and measured storyline begin to come together and gain some kind of momentum. The narrative may be a bit detached, but its dark lyricism is undeniable:
"The dead diffused evenly in the flowers and drab grasses, just another species of weed carried in by the wind."
If you're a hardcore zombie fiction fan, the sequences at the end of this novel (around page 243) are simply breathtaking. Cronin was right, Zone One is a zombie classic – a book that will force readers to reevaluate, for better or worse, what it really means to be human…
Paul Goat Allen has been a full-time book reviewer specializing in genre fiction for the last two decades and has written thousands of reviews for companies like Publishers Weekly, The Chicago Tribune, Kirkus Reviews, and BarnesandNoble.com. He is a member of the National Book Critics Circle. 
Keep up with all of my blogs – as well as all of Barnes & Noble's exclusive reviews, authors interviews, videos, promotions, and more – by following @BNBuzz on Twitter!
Permalink