Thread Options
Mark as New

Mark as Read

Bookmark

Subscribe

Email to a Friend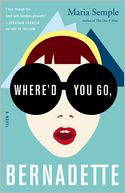 Maria Semple's latest novel, Where'd You Go, Bernadette, is a sharply funny, occasionally exasperating, eventually heartwarming story of self-regarding entitled geniuses, upper-middle-class creatives and the hell they've created called Seattle, and collateral damage. A family farce with a cast of exaggerated yet endearing wealthy characters P. G.Wodehouse might have come up with had he been alive in the Microsoft-era Northwest, Where'd You Go, Bernadette is ostensibly a collection of documents collected by daughter Bee as part of her effort to find her missing mother, Bernadette Fox, a misanthropic agoraphobe who goes AWOL on the eve of a famiy trip to Antarctica.
Ranging from ER bills to victim-support-group emails to secret missives, the documents--all invented by Semple, of course--are pitch-perfect, revealing a mastery of tone, register, grammar, and style. Yes, it's a veritable grammar and style school, as the pieces Semple wrote in the voice of Bernadette herself are far different from those of her nemeses, an aspirational busybody private-school mom and a conniving administrative assistant out to steal Bernadette's software-genius husband, Elgie.
Certainly, using different voices for different characters is nothing new in fiction. Epistolary novels from Aphra Behn's Love-Letters Between a Nobleman and His Sister (1684-87) to Samuel Richardson's 1740 Pamela to Bram Stoker's Dracula (1897), created from a collection of fictional documents, have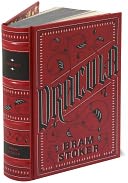 been
widely read and wildly successful--the form is familiar to readers (whether the word "
epistolary
" occurs to them when they read it or not).
Semple's characters are a bit prickly (except for Bee, the daughter devoted to her eccentric mother, Bernadette) and not all that likable--even the absentminded genius husband Elgie is not exactly cuddly. I found myself disgusted rather than amused by these people and their self-made upper-class issues throughout much of the first half, but Semple's sure hand with dialogue had me on their side by the end. Whatever I was feeling as I read, I could admire Semple's mastery of the form; whatever style of document she wrote in was both convincing and funny.
That brings up the old question of "What is correct English?" Do the characters whose style has us burst out in laughter (like those of Elgie's hapless, scheming Seattle-born assistant, whose missives drown in a sea of self-help verbiage and phrasing) make us snort because they don't write "as well as" the more educated characters? Do contractions and abbreviations in ER bills somehow "not belong" in a novel?
Of course they belong, and of course they are correct. Semple has written extensively for television, which in the eyes of prescriptivists is probably not necessarily a good thing, but her ear for how we speak and her skill in reproducing it with a comic twist made her dialogue for "Arrested Development" and "Mad About You" highly entertaining. Likewise, her eye for how we actually write and communicate (or fail to) makes Where'd You Go, Bernadette hugely entertaining as well, and highly recommended.
Want to keep up with my reviews and all of Barnes & Noble's exclusive reviews, author interviews, videos, promotions, and more? Please follow us on Twitter: @BNBuzz!
Ellen Scordato has 25 years' book publishing experience as an editor, copy editor, proofreader, and managing editor. She's now a partner in The Stonesong Press, a nonfiction book producer and agency. In addition to her work at Stonesong, Ellen has taught grammar, punctuation, and style at the New School for more than 12 years in the English Language Studies department and taught English as a Second Language at Cabrini Immigrant Services and the College of Mount Saint Vincent Language Institute.
Permalink