Thread Options
Mark as New

Mark as Read

Bookmark

Subscribe

Email to a Friend

Charles Dickens wrote more than a dozen major novels and hundreds of stories...but he couldn't quite finish that last one. The Mystery of Edwin Drood is only half a book--but it's a whole Broadway musical, quite popular and wonderfully revived on the Great White Way in fall 2012. The audience gets to determine the end in this version, and I was thinking...How many other unfinished novels would we like to wrap up? For adventurous readers who can forego "knowing how it all turns out," these titles can make some provocative gifts.
The Mystery of Edwin Drood, the musical, is a delightful vintage 1985 confection that lets audiences

play a sort of choose-your-own-adventure game, although in this case it's choose-your-own villain. The prolific Charles Dickens, whose bicentennial year is 2012, finished only 6 of the 12 chapters of this (possible) murder mystery before his death, and eager readers have been wondering "Whodunit?" ever since.
Much more recently, postmodern favorite David Foster Wallace left behind the unfinished manuscript for his last novel, The Pale King, at the time of his 2008 suicide. The novel was published after careful work by his longtime editor Michael Pietsch, and D.T. Max's recent Wallace biography Every Love Story Is a Ghost Story has some fascinating information about Wallace's life experience and the book's setting, an IRS office in Peoria, Illinois. The mind-numbing work and arcane world it describes might call to mind some of the books of Kafka, among the first and most perfect writers on modern bureaucratic senselessness.
Interestingly, Tom McCarthy wrote in the New York Times Book Review that "Wallace could be called an 'adolescent' writer: one whose characters, like the worlds they inhabit, find themselves in states of transition, prone to all the awkwardness this entails…I don't use the term pejoratively here—far from it: adolescence is about being trapped in bodies, in between, half-formed. It's Gregor Samsa's state." Gregor Samsa is, of course, perhaps Franz Kafka's most famous character, or, um, cockroach.
Any list of Kafka's works includes the unfinished novels The Trial (Der Process) and The Castle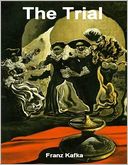 (Der Schloss), both left incomplete at his death. His literary executor, Max Brod, arranged many of Kafka's works for publication after the author's death--and against Kafka's explicit instructions. Nevertheless, both works are widely read classics.
Kafka's human-to-cockroach tales may be fantastical, but J.R.R. Tolkien's work is outright fantasy--he practically invented the genre with The Hobbit and The Lord of the Rings Trilogy. Both spawned legions of obsessed fans (including political comedian Stephen Colbert) and super-popular film franchises. And such wild devotion inspires fans to demand more, more, ever more, and so Tolkien's son Christopher finished and prepared The Silmarillion for publication, as well as a number of other tales from Middle-earth--not without some controversy.
Controversy certainly dogged another son who edited and published his late father's work: Dmitri Nabokov. The Original of Laura, left unfinished by literary giant Vladimir Nabokov and subsequently prepared and published by his son was not warmly received by either critics or readers,
many of whom felt it was not up to Vladimir's standards and should have stayed among the unpublished manuscripts, fodder for graduate students and scholars.
Having recently seen the production of Edwin Drood on Broadway, I'd love to take a crack at finishing some of these unfinished books. Perhaps crowd-sourcing is the answer? I admit I quail in horror at the thought of the hoi polloi finishing up the subtle work of Wallace, Nabokov, Kafka and even Tolkien, but it's worthwhile to remember that Dickens himself published serially, and he was not above tweaking storylines to respond to public opinion as he wrote and magazines printed chapter after chapter over a period of months.
I'd certainly be happy to receive any of these and think about how I would have ended them, indeed. All five are fine gifts for literary fans. But what about you? What great works would you have liked to see finished--or would like to finish yourself?
Permalink