Thread Options
Mark as New

Mark as Read

Bookmark

Subscribe

Email to a Friend

Susan Choi's books weave surprising threads together, but the writer herself is direct in her replies. Below, my interview with Ms. Choi, and remember: she's not on trial here!
JD: Could you tell us about the conception of your novel "A Person of Interest"?
SC: It goes all the way back to the late 90s, when I was fascinated by the Unabomber. Being a mathematician, my father was fascinated -- and horrified -- as much as I was, and we'd talk often about the case on the phone. Then Ted Kaczynski was arrested, and my father and I both flipped out: my father and Kaczynski had been graduate students together in the early 1960s. So that unsettling intersection remained in my mind. Years later, when I'd finished American Woman, I found myself beginning a story about an aging math professor who comes to realize that a notorious serial killer is an old friend of his.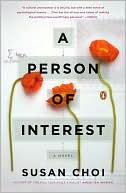 JD: Your protagonist, Prof. Lee is a mathematician. Do you have a strong background in math yourself?
SC: Goodness, no. To my father's enormous disappointment I never made it past Trig.

JD: Your previous novel, "American Woman" was nominated for a Pulitzer Prize. Did you feel more pressure writing this book?
SC: Not really -- I feel so much pressure in general, self-inflicted, that something like being a Pulitzer finalist couldn't really increase it. More the opposite; I was so delighted, it took my mind off my work for awhile.

JD: Would you say there are certain themes you are obsessed with as a writer?
SC: I hope I'm not obsessed by anything, to be honest. Life's too full of stress as it is. But I do, once I'm done with a book, notice preoccupations it has in common with other books of mine, things I wasn't aware of while writing. Outsiders, people who have taken disastrous risks in their lives in pursuit of some single idea -- obsessive people! -- interest me. Identity, belonging or not belonging, interests me. I also really like long car trips and these seem to crop up in my work all the time despite conscious efforts to not have my characters drive.

JD: What's your writing practice like?
SC: Not consistent enough. I try to write a thousand words a day, every 'writing' day, but my writing days sometimes seem few and far between. Some unavoidable thing often gets in the way, often having to do with grocery shopping, or parent-teacher conferences, or unusual snowfall. But when I do sit down, I try to get a lot done.

JD: What books are you reading these days?
SC: I've been re-reading some of my favorite short novels, for a class that I'm teaching. Chronicle of a Death Foretold, by Garcia Marquez; The Great Gatsby; The Prime of Miss Jean Brodie, by Muriel Spark; Goodbye, Columbus, by Philip Roth. Books so wonderful you curse them for ending, and then start them right over again.
JD: Thanks to Susan Choi for joining me. For more on the craft and practice of writing, please check out my book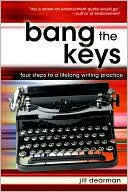 Bang the Keys. See you next week!
Permalink