New Message
Board Options
Collapse View

Expand View

Mark all Messages as New

Mark all Messages as Read

Float this Board to the Top

Bookmark

Invite a Friend

Status: Bookseller Picks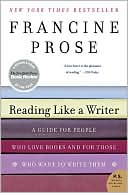 Learning to read critically can seem daunting. Works of theory and criticism aren't always the most inviting pieces to read. Not so with Prose's book. She uses samples from widely varying novels and stories - from Heinrich von Kleist to Isaac Babel to Flannery O'Connor to John le Carre - to illustrate how authors use sentence structure, pacing, dialogue, and other devices to develop the story and keep the reader interested. A perfect book for teachers and students looking for inspiration or for casual readers who want to try a different reading technique. You'd better clear your "To Be Read" list when you're done with this book - you'll want to read all the authors Prose references, too!
Permalink

Status: Featured Selections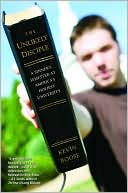 When Brown University student Kevin Rouse applied to Jerry Falwell's Liberty University, he wasn't just a liberal Ivy Leaguer slumming in a fundamentalist "Bible boot camp." As The Unlikely Disciple demonstrates, he was making an honest leap across a giant gaping cultural and religious chasm. What he learned in his "sinner's semester" at this stern Christian institution (no sex, no kisses, no protracted hugs) should convince would-be warriors on both sides of the great divide that they can learn something from other viewpoints; but even if you read this book as just a brave anthropological experiment, it's worth your time and its price.
Message Edited by PaulH on
05-28-2009
07:58 AM
Permalink

Status: Featured Selections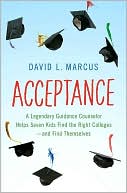 In the Age of Oprah, there are dozens of engaging, feel good books about teachers and other school officials who have made a difference. There are also, thank goodness, a full bounty of helpful tomes to help anxiety-ridden parents find the right school for their offspring. What makes David Marcus's
Acceptance
special is that it interweaves those two functions and does it so artfully that the narrative never descends into schmaltz or "guidance speak." To research this book, Pulitzer Prize-winning journalist Marcus embedded himself for a year at Oyster Bay High, the small North Shore Long Island school where veteran counseling director Gwyneth Smith Jr. works his magic. For four decades, "Smitty" has learned to read the college application process like a savant, often finding success (and scholarships) in totally unexpected places. By focusing on seven students ranging from a free spirit to an overachieving valedictorian, Marcus demonstrates not only Smitty's merits, but also his own. I think of
Acceptance
as a stress-relieving device for every harried parent and nervous teenager.
Permalink

Status: Bookseller Picks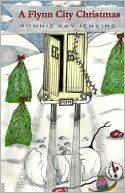 A Flynn City Christmas
Unlike any Christmas story before, the second book in the series of The Flynn City Egg Man is another romp through Appalachia. This time it is Christmas, 1971. An eccentric peddler, a reluctant hero, and the rest of the gang meet up again in a town that is short on holiday magic.
Christmas is coming to Flynn City, and it seems everyone needs a miracle. Especially, the Flynn City Egg Man. His investment in the "Claser," results in all of his assets seized and he finds himself broke. Angry, he takes it out on an iguana, in a town that worships the reptile. Now, he finds himself in a Mexican jail.
Sandy True, the local drama queen who orchestrated her own kidnapping back in Easter 1969, in The Flynn City Egg Man, is pregnant, and her boyfriend Tyler Armstrong is about to be released from jail. Cuffy Landers returns back to Flynn City from college to spend winter break in the coal patch with his father, and to keep out of Tyler's way. After all, can you really forgive someone who tried to kill you?
A major snowstorm strikes the area, and it will take more than one Christmas miracle to save a town already on the verge of dying. Will there be enough miracles to go around?
Jenkins paints a holiday landscape of hope, inspiration, and a coming of age journey promising to take you back to a place in time that offers up Christmas in a brand new light. Recommended for adult and young adult reading.
Permalink

Status: Featured Selections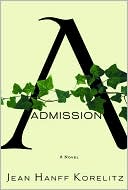 Portia Nathan, the sympathetic protagonist of this novel, has the whole world on her 38-year-old shoulders. This overworked Princeton admission officer approaches her job with such extreme earnestness that the rest of her life seems to fall away. A single visit to an experimental school unfolds into a series of events that lead poor Portia to the edge of occupational ruin and even madness. Admission is an ambitious novel that persuades you to accept its emotional rollercoaster rides becuase its central characters are plausible. It also has a major attribute that should make it a favorite among hopeful parents of high school students: the fiction offers a very detailed account of the deliberations that take place behind those closed admissions department doors.
Message Edited by PaulH on
05-28-2009
08:10 AM
Permalink