New Message
Board Options
Collapse View

Expand View

Mark all Messages as New

Mark all Messages as Read

Float this Board to the Top

Bookmark

Invite a Friend

Status: Featured Selections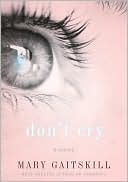 Mary Gaitskill's most recent novel, Veronica, was a finalist for the National Book Award and the National Book Critics Circle Award, but this collection of short stories is what many of her fans have been waiting for. Don't Cry, her first book of stories in more than a decade, doesn't disappoint. Gaitskill's ability to capture the pith and grist of human relationships is sometimes uncanny. Whether the issue is love, sex, aging, or parenting, she grasps what is most essential in a few vivid moments and pages. Several of these stories are classics waiting to be discovered; for starters, read "College Town 1980," "Today I'm Yours," and, definitely, the title piece.
Message Edited by PaulH on
05-28-2009
08:20 AM
Permalink

Status: Featured Selections
Collie Flanagan's family capitalizes the "d" in dysfunction. To begin with, his parents named him after the hero of a dog story. But with or without the canine name, Collie would have problems: His overbearing mother and his drunken, adulterous father are only part of a family constellation that seems permanently (and, for readers of this debut novel, quite pleasingly) out of kilter. In reviews, many sparkling comparison have been spilled over this book, but instead of likening it to Salinger or The Royal Tenenbaums, you should read it as the singular treat it is. Elizabeth Kelly is a talented, sensitive, young writer who knows how to engender an ensemble novel that grabs and holds your attention.
Message Edited by PaulH on
05-28-2009
08:24 AM
Permalink

Status: Featured Selections
I'm nominating A Course Called Ireland, because as I can personally attest, you don't have to be either Irish or a golfer to enjoy this book. Tom Coyne, the author, spent fourteen weeks taking a long walk through all thirty-eight Irish seaside golf courses and at least that number of local pubs and overnights. He transformed what could have been either a golfer's dream or the proverbial "long walk spoiled" into a lively sports/travel essay hybrid that had me laughing out loud more than once and actually sorry when it was over.
Message Edited by PaulH on
05-28-2009
08:22 AM
Permalink

Status: Featured Selections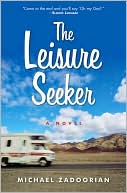 This authentic last hurrah love story is so heartfelt and bittersweet that it will linger in the mind long after you've read its final page.
In this senior citizens' version of On the Road, an aging couple, one with cancer, the other with Alzheimer's, heads west towards a Disneyland sunset. Ignoring their children's pleas, Ella and John Robina leave the Detroit suburbs and take to the road in their Winnebago for one grand, improvised last vacation. Along the way, this loving couple encounter a full menagerie of eccentrics; roadside attractions and predators; and poignant, if fleeting memories.
Message Edited by Kevin on
02-19-2009
10:14 PM
Permalink

Status: Featured Selections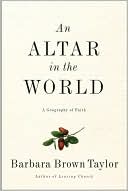 "Holy troublemaker" Barbara Brown Taylor offers comforting guidance for those who seek to lead spiritually rich lives outside church walls.
For many people, authentic spiritual experience and practice doesn't begin or end inside the walls of a church, synagogue, or mosque. Barbara Brown Taylor's Altar in the World serves as a beacon and counsel for those "unchurched" faithful who see themselves not as religious, but as spiritual. In this evocative, wise book, the author of Leaving Church describes how she learned to encounter the God who does not live in the church. An exploration that is both memoir and spiritual guide.
Message Edited by Kevin on
02-19-2009
10:21 PM
Permalink

Status: Featured Selections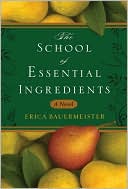 An elegant debut novel that serves up an epicurean concoction as memorable as Like Water for Chocolate.
Every Monday evening, eight men and women come to Lillian's Restaurant to learn cooking and, perhaps, also find a healing recipe for the very diverse problems in their own lives. Lillian, a master chef in more ways than one, knows that she teaches lessons more subtle and far-reaching than chopping or blending or achieving the ideal texture. In her classes, she imparts wisdom through the essential ingredients that she combines and shapes into aromatic, delectable treats.
Message Edited by Kevin on
02-19-2009
10:18 PM
Permalink

Status: Featured Selections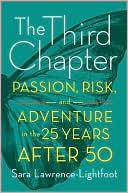 An upbeat, yet realistic "roadmap" for older men and women eager to change their lives midcourse.
Nowadays, variations on "midlife is not the end of life" are trumpeted in scores of self-help books, televisions, and movies. Sociologist Sara Lawrence-Lightfoot's new book distinguishes itself from those feel-good genres with its nuanced blend of insightful professional observations and real-life stories of older Americans who achieved "third chapter" life transformations. To formulate her encouraging conclusions, the author draws on extended interviews with scores of men and women who dared to navigate a new way.
Message Edited by Kevin on
02-19-2009
10:40 PM
Permalink

Status: Featured Selections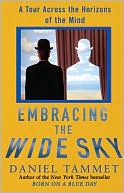 A mind-boggling, awe-inspiring view of our most astonishing asset, the human mind….
On March 14th 2004, Daniel Tammet recited 22,514 digits of Pi from memory. This mind-boggling achievement (which he accomplished in approximately five hours), however, might not be Tammet's most momentous achievement. Scientists are even more impressed by the ability of this high-functioning autistic savant to explain how his own mind functions: "Savants can't usually tell us how they do what they do. It just comes to them. Daniel can. He describes what he sees in his head. That's why he's exciting. He could be the Rosetta Stone." In Embracing the Wide Sky , the author of the bestselling memoir Born on a Blue Day describes what his experiences and cutting-edge neuroscience research have taught him about the human mind. Brimming with detail, this book will change the way you think about thinking.
Message Edited by Kevin on
02-19-2009
10:51 PM
Permalink

Status: Featured Selections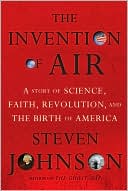 An exciting saga about a brilliant 18th century iconoclast that matches a talented storyteller with a superb subject.
Internationally famous in his own time, British polymath Joseph Priestley (1733-1804) is best remembered today, if at all, as the discoverer of oxygen, sulfur dioxide, nitrous oxide, and other "different kinds of airs."
Few of us know that this eminent scientist was also a prominent participant in the early shaping of our republic. Steven Johnson's riveting The Invention of Air renders that story with all its implicit drama, tracking this protean thinker through an active life punctuated by controversy. In England, Priestley's radical religious views and support of the French Revolution made him the target of violent riots; when he and his family emigrated to the United States in 1794, his ideas and writings became political lightning rods, influencing many thinkers, most significantly Thomas Jefferson. This carefully researched narrative by the author of The Ghost Map provides a revealing view of a history we thought we knew.
Message Edited by Kevin on
02-19-2009
10:21 PM
Permalink

Status: Featured Selections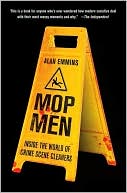 The strangely enthralling true story about the men who clean up the messes that serial killers leave behind…
As every CSI enthusiast knows, murderers often leave gory scenes. But who cleans them up after the forensic wizards are done with their work? To answer the question, journalist Alan Emmins went behind the yellow tape to scope out the work of Crime Scene Cleaners Inc., a nationwide business described in its flyers as "a cleaning maintenance service specializing in the cleanup of homicide, suicide & accidental death." Mop Men offers a fact-filled, tongue-in-cheek profile of Crime Scene Cleaners mogul Neal Smither, a family man who leads a life more double than that of any serial killer.
Message Edited by Kevin on
02-19-2009
10:38 PM
Permalink