After 10 years of wrangling, Congress passed a bill to observe Reverend Dr. Martin Luther King, Jr. ("MLK")'s birthday as a federal holiday in the USA. MLK Day was first observed, in this way, in 1986. Since then, annual presidential proclamations have (most recently, Presidential Proclamation -- Martin Luther King, Jr., Federal Holiday, 2015 | The White House ) announced the date on which this floating holiday - scheduled similarly to holidays set under the Uniform Monday Holiday Act - will occur and reinforced the occasion's purpose.
As noted in Martin Luther King, Jr. Day - Wikipedia, the free encyclopedia, MLK Day is also observed in some other countries, as well, where - ironically - more enthusiasm is shown for honoring the slain civil rights leader - 1963's TIME Man of the year - than in some American states, which have combined commemorations of Dr. King's birthday with decidedly incongruous remembrances: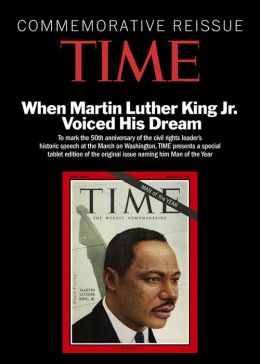 Q: What sort of remembrances will mark MLK Day 2015?
A: Some are specific to MLK, others address the broader topics of African American History and Civil Rights in the USA. Examples include:
And then, of course, some people view MLK Day merely as a holiday from work or school, or as a shopping bonanza.