Today's February 14. Happy (St.) Valentine' Day, gentle readers.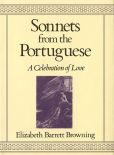 On this day dedicated to love, I always think of Elizabeth Barrett Browning. That's partly because I admire her and Robert Browning's love story (described online here, here, and here), partly because she wrote one of my favorite romantic poems: Number 43 in Sonnets from the Portuguese (1850), aka "How Do I Love Thee?", and partly for another reason, which I'll address below. But first, let's look at my favorite EBB poem, which you can read below, and both read and listen to here.
"How Do I Love Thee?" (Sonnet Number 43)
How do I love thee? Let me count the ways.
I love thee to the depth and breadth and height
My soul can reach, when feeling out of sight
For the ends of Being and ideal Grace.
I love thee to the level of everyday's
Most quiet need, by sun and candlelight.
I love thee freely, as men strive for Right;
I love thee purely, as they turn from Praise.
I love thee with the passion put to use
In my old griefs, and with my childhood's faith.
I love thee with a love I seemed to lose
With my lost saints,—I love thee with the breath,
Smiles, tears, of all my life!—and, if God choose,
I shall but love thee better after death.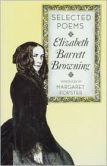 I also think of EBB on this day because she's multiply relevant in February (i.e., African American History month in the USA and Canada), for several additional reasons:
Elizabeth opposed slavery and published two poems highlighting the barbarity of slavers and her support for the abolitionist cause: "The Runaway Slave at Pilgrim's Point"; and "A Curse for a Nation". In "Runaway" she describes a slave woman who is whipped, raped, and made pregnant as she curses the slavers.[3] Elizabeth declared herself glad that the slaves were "virtually free" when the Emancipation Act abolishing slavery in British colonies was passed in 1833, despite the fact that her father believed that Abolitionism would ruin his business. The date of publication of these poems is in dispute but her position on slavery in the poems is clear and may have led to a rift between Elizabeth and her father. She wrote to John Ruskin in 1855 "I belong to a family of West Indian slaveholders, and if I believed in curses, I should be afraid". After the Jamaican slave uprising of 1831–2 her father and uncle continued to treat the slaves humanely but the family became mired in thirty-eight years of chancery litigation over the division of land and other property. Following lawsuits and the abolition of slavery Mr. Barrett incurred great financial and investment losses that forced him to sell Hope End. Although the family were never poor, the place was seized and put up for sale to satisfy creditors. Always secret in his financial dealings, he would not discuss his situation and the family was haunted by the idea that they might have to move to Jamaica. In 1838, some years after the sale of Hope End, the family settled at 50 Wimpole Street.[3]
Click the linked titles below to read or hear the works at PoemHunter.com:
(FYI, EBB's first published poem, "On the Cruelty of Forcement to Man" (c.a. 1812, when she was six years old), protested against another form of bondage: impressment.)