I thought I would feature holiday themed cozy mysteries in this recent edition of my mystery blog. Some will be new releases, others old friends, but all should provide fun holiday reading enjoyment for getting into the spirit of the season.
First up is a Christmas mystery bonanza! This book been on my wish list for a while. This might be the year I gift it to myself!

The Big Book of Christmas Mysteries by Otto Penzler | 9780345802996 | NOOK Book (eBook) | Barnes & Noble
Have yourself a crooked little Christmas with The Big Book of Christmas Mysteries.
Edgar Award-winning editor Otto Penzler collects sixty of his all-time favorite holiday crime stories--many of which are difficult or nearly impossible to find anywhere else. From classic Victorian tales by Arthur Conan Doyle, Robert Louis Stevenson, and Thomas Hardy, to contemporary stories by Sara Paretsky and Ed McBain, this collection touches on all aspects of the holiday season, and all types of mysteries. They are suspenseful, funny, frightening, and poignant.
Included are puzzles by Mary Higgins Clark, Isaac Asimov, and Ngaio Marsh; uncanny tales in the tradition of A Christmas Carol by Peter Lovesey and Max Allan Collins; O. Henry-like stories by Stanley Ellin and Joseph Shearing, stories by pulp icons John D. MacDonald and Damon Runyon; comic gems from Donald E. Westlake and John Mortimer; and many, many more. Almost any kind of mystery you're in the mood for--suspense, pure detection, humor, cozy, private eye, or police procedural—can be found in these pages.
FEATURING:
-        Unscrupulous Santas
-        Crimes of Christmases Past and Present
-        Festive felonies
-        Deadly puddings
-        Misdemeanors under the mistletoe
-        Christmas cases for classic characters including Sherlock Holmes, Brother Cadfael, Miss Marple, Hercule Poirot, Ellery Queen, Rumpole of the Bailey, Inspector Morse, Inspector Ghote, A.J. Raffles, and Nero Wolfe.
Library Journal
10/15/2013
This anthology lives up to its name, featuring nearly 60 Christmas mystery stories from a variety of well-known authors such as Agatha Christie, Ellery Queen, Sara Paretsky, Mary Higgins Clark, Ellis Peters, and Arthur Conan Doyle. The wide-ranging stories (many difficult to find anywhere else) were published between 1877 and 2011 and are arranged by category, from "classic" to "uncanny." There's something for everyone in another great collection from two-time Edgar Award-winning editor (The Big Book of Pulps) and mystery bookstore owner Penzler. VERDICT Mystery readers will not be able to resist the "festive felonies, deadly puddings" or "misdemeanors under the mistletoe."
Listed below are a few of my favorite cozy writers. I look forward to reading these releases.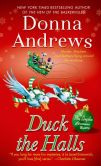 Duck the Halls (Meg Langslow Series #16) by Donna Andrews | 9781250028785 | NOOK Book (eBook) | Barnes & Noble
Currently on sale for $1.99
The Body in the Sleigh (Faith Fairchild Series #18) by Katherine Hall Page | 9780061985997 | NOOK Book (eBook) | Barnes …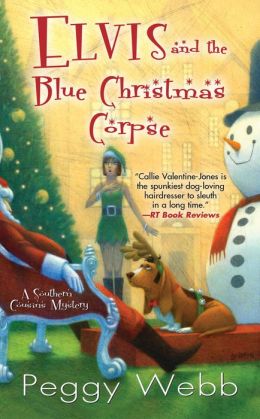 http://www.barnesandnoble.com/w/elvis-and-the-blue-christmas-corpse-peggy-webb/1108930457?ean=9780758292179&itm=1&usri=e…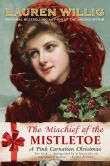 The Mischief of the Mistletoe (Pink Carnation Series #7) by Lauren Willig | 9781101444702 | NOOK Book (eBook) | Barnes &…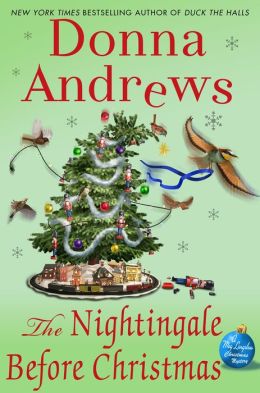 The Nightingale Before Christmas (Meg Langslow Series #18) by Donna Andrews | 9781466850552 | NOOK Book (eBook) | Barnes…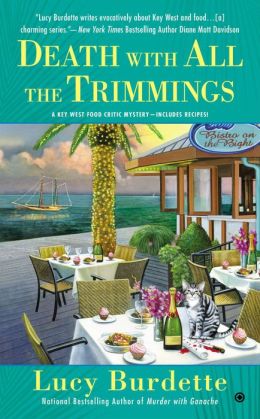 Death With All the Trimmings (Key West Food Critic Series #5) by Lucy Burdette | 9781101636046 | NOOK Book (eBook) | Bar…