In my search for holiday themed cozy mysteries, I thought I would share a few that I am looking forward to reading or have wish listed for the new year.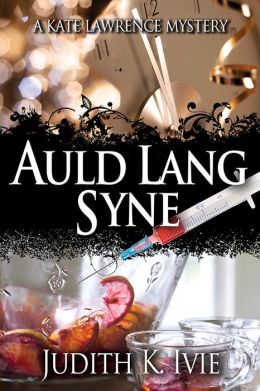 $2.99
Auld Lang Syne by Judith K. Ivie | 2940148417361 | NOOK Book (eBook) | Barnes & Noble
No. 6 in The Kate Lawrence Mysteries. It's almost New Year's Eve, and Kate finds herself at her 35th high school reunion, where she is confronted by The Mean Girls, circa 1978. Worse yet, she's put on a little weight, and her high school steady is expected to show. Strutter's teenage son faces a personal dilemma when his best friend acknowledges publicly that he's gay, and one of Margo's clients is in big trouble. Should auld acquaintance be forgot? If only that were possible.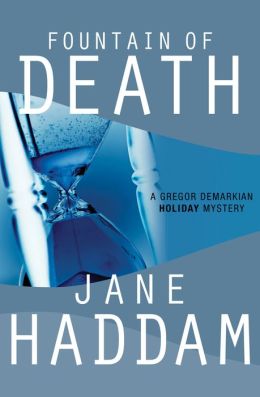 $8.99
Fountain of Death (Gregor Demarkian Series #12) by Jane Haddam | 9781453293126 | NOOK Book (eBook) | Barnes & Noble
hen a New Haven exercise guru is murdered, Demarkian flexes his gray matter
After twenty years in California, Frannie Jay—formerly Frances Jakumbowski—returns to her home turf: New Haven, Connecticut, a university town that has become rife with crime. The depressed aerobics instructor hopes to find new life at the Fountain of Youth—a workout studio whose weight trainer, Tim Bradbury, is the best in the business. But Frannie's fresh start turns sour just before New Year's, when she finds Bradbury in the bushes outside the studio, stark naked and stone dead. Former FBI investigator Gregor Demarkian comes to New Haven to assist the local police. Bradbury died of arsenic poisoning—a fate no amount of exercise can stave off—and any instructor and client in the studio could have killed him. Demarkian's body may not be rock hard, but his mind is sharp, and he will see to it that the next weights the killer lifts will be in the prison yard.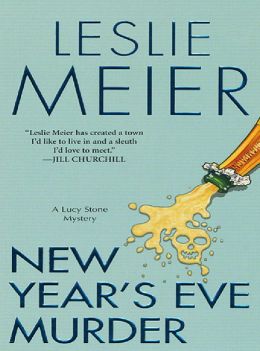 $5.49
New Year's Eve Murder (Lucy Stone Series #12) by Leslie Meier | 9780758258632 | NOOK Book (eBook) | Barnes & Noble
After the annual parade of Christmas presents in Tinker's Cove has ended, Lucy Stone and her daughter Elizabeth are ready to ring in the new year in style. Elizabeth has won mother/daughter winter makeovers in Manhattan from Jolie magazine! But the all-expenses-paid trip is bound to have some hidden costs--and one of them is murder. . .
After finally arriving at the offices of Jolie, meeting their fellow makeover candidates, and being treated to a fashion show, Elizabeth is enamored of the extreme outfits and stick-thin models--while Lucy's having some misgivings. The pampering is nice and the glitz and glamour of haute couture is bizarrely fascinating, but bitterness and aggression lurk behind Jolie's hipper-than-thou façade. And things turn downright ugly when self-absorbed fashion editor Nadine Nelson falls mysteriously ill and then dies. . .
Lucy saw first-hand some of the backstabbing going on at Jolie. And the red-hot rumor mill soon reveals that the cliquish connection among the magazine's cabal of high-style executives has stirred up plenty of bad blood over the years. But this Manhattan murder mystery hits too close to home when Elizabeth gets rushed to the hospital with symptoms that are disturbingly similar to Nadine's. Now, it's up to Lucy to dress down a killer before the ball drops in Times Square. . .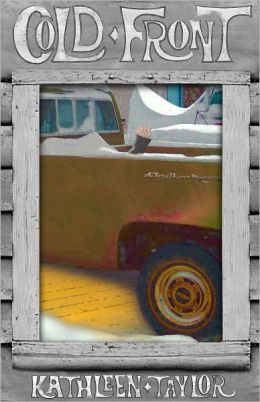 $2.99
Cold Front: A Tory Bauer Mystery by Kathleen Taylor | 2940014998543 | NOOK Book (eBook) | Barnes & Noble
Delphi, South Dakota is a dusty little prairie town, the kind people drive through on their way to bigger cities. But as Tory Bauer, middle-aged, widowed, overweight, cranky waitress might say, "Everything that happens in big towns, happens here too. We just don't look as good naked."
  In Cold Front, the fifth of six mysteries featuring the crew at the Delphi Café, a New Year's Eve blizzard turns deadly when a snowy trip into the countryside turns up a frozen body. With her personal life in turmoil, Tory finds herself snowbound and, once again, smack in the middle of an investigation.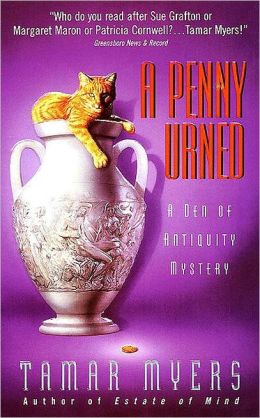 $4.99
Pickled...Then Potted
All that remains of Lula Mae Wiggins-who drowned in a bathtub of cheap champagne on New Year's Eve-now sits in an alleged Etruscan urn in Savannah, Georgia. Further north, at the Den of Antiquity antique shop in Charlotte, North Carolina, plucky proprietor Abigail Timberlake is astonished to learn that she is the sole inheitor of the Wiggins estate. Late Aunt Lula Mae was, after all, as distant a relative as kin can get.
Arriving in picturesque Savannah, Abby makes a couple of startling discoveries. First, that Lula Mae's final resting pot is more American cheap than Italian antique. And second, that there was a very valuable 1793 one-cent piece taped to the inside lid. Perhaps a coin collection worth millions is hidden among the deceased's worldly possessions-making Lula's passoing more suspicious than orginally surmised. With the strange appearance of a voodoo preistess coupled with the disturbing disappearance of a loved one-and with nasty family skeletons tumbling from the trees like acorns-Abby needs to find her penny auntie's killer p.d.q...or she'll be up to her ashes in serious trouble!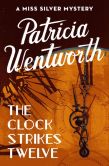 $7.49
The Clock Strikes Twelve by Patricia Wentworth | 9781453223680 | NOOK Book (eBook) | Barnes & Noble
    Miss Silver investigates the murder of a great British industrialistThough they share a manor house, the Paradines are not close, and their patriarch does nothing to discourage the petty jealousies that divide wealthy families. A cold figure, James Paradine prefers work to his relations, but on New Year's Eve he convenes the household. Valuable plans have been stolen from his office, and only one person could be to blame. He knows the culprit's name, and gives the thief until midnight to come forward. By midnight, James Paradine is dead. Was it the thief who killed him, or could it have been someone else, acting on different motives entirely? The local constables are baffled, and it is left to prim detective Maud Silver to out the murderer.